World Class Acrobats with an R&B Feel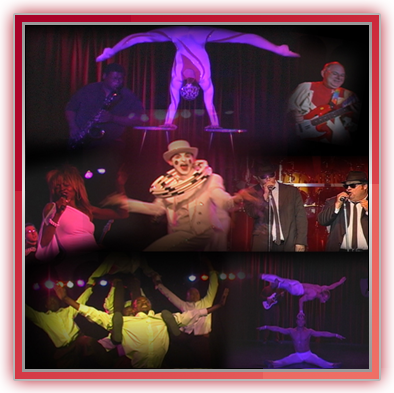 The sounds, rhythms and sweet soul of New Orleans culture make this a deeply moving and energizing event. Witness incredible feats of physical agility and sheer strength as our amazing Acrobats, Contortionist, Hand-to-Hand Balancers, Electric Juggler and even Jump-roping Nuns flip, tumble and exhibit unique and remarkable physical talents creating a colorful and dynamic feast for the eyes. And no one has more soul than our Blues Brothers impersonators, who perform their classic songs live to the delight of the audience.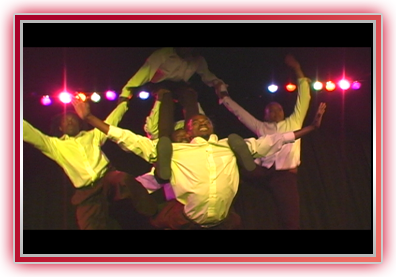 Acrobat Revival
The highlight of the show features an old-fashioned Revival style performance as our acrobats dress in their Sunday best. With the band in choir robes, and the congregation flipping in their suits, this celebration of music and culture will bring the house down.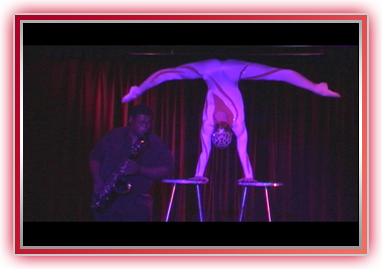 Contortionist – Elena

Challenging the limits of the human body, while expressing power and fragility at the same time, our performers display enormous strength and flexibility as they demonstrate a multitude of acrobatic positions seemingly impossible to achieve. Trained at the Mongolian School of Contortionism, and having performed with Cirque du Soleil, our artists will "bend over backwards" to win your applause.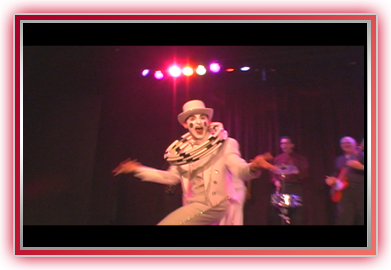 Vladimir

Vladimir is an inventive high-tech juggling performer that incorporates world-class technique, intricate choreography, and unique custom-built technology.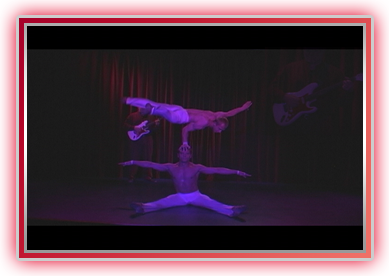 Power Of Balance
This amazing duo will perform the unimaginable, as they twist, stretch, and flip their bodies into unbelievable positions. Their performance may be accompanied by your pre-selected music, or by our own mysterious, futuristic selections. This amazing display of strength and balance will bewilder the eyes.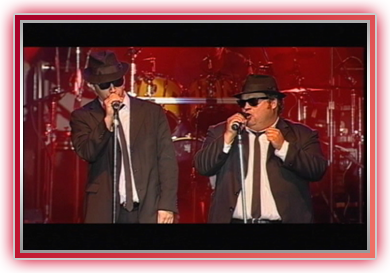 The Blues Brothers
Add the Blues Brothers TO THIS AMAZING SHOW! Jake and Elwood will belt out their greatest hits including Soul Man, Everybody Needs Somebody, Gimme Some Lovin' and much more! During Sweet Home Chicago, your SPECIAL GUEST or CEO will become an HONORARY BLUES BROTHER and join Jake and Elwood on stage!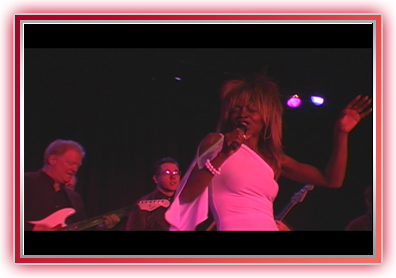 The Musicians
The French Quarter comes alive in front of your eyes as saxophone, keyboard, percussion, guitar and bass instruments take life in the hands of these hip musicians and singers, providing a live musical background for our cirque performers and dancers.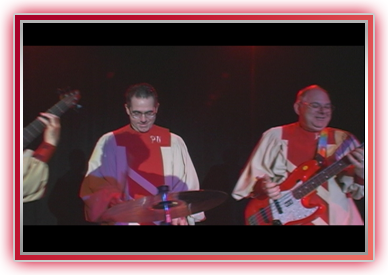 With elements taken from Mardi Gras celebrations and the soul searing blues of smoky New Orleans entertainment clubs, Cirque de Soul combines cirque elements mixed in with soulful music of Earth Wind and Fire, Chaka Khan, John Mayer, and much more. The journey culminates in a breathtaking controlled chaos of vibrant color and pure energy as all the acts perform simultaneously on stage. Cirque de Soul is a fast moving, high-energy stage show that brings together a variety of different elements, creating a contemporary production that pleases the audience with its colorful creativity and cutting-edge suspense.